To our valued customers:
WE ARE OPEN AS USUAL!
Liscio's Italian Bakery is considered an essential component of the food supply chain and is counted on to provide our products, especially in this concerning time. WE ARE OPEN AS NORMAL and will continue to provide your business with the SAFE, QUALITY PRODUCTS that you have become accustomed to. Many of you have scheduled orders that will automatically be processed as you have prescribed. IF YOU DO NOT CANCEL, we will process your orders!
CONTACT US IMMEDIATELY if you are temporarily closing or changing your schedule for any reason! Check our website for any changes and let us know should you have any concerns.
Thank you for your continued patronage and trust,
—James Liscio & Chad Vilotti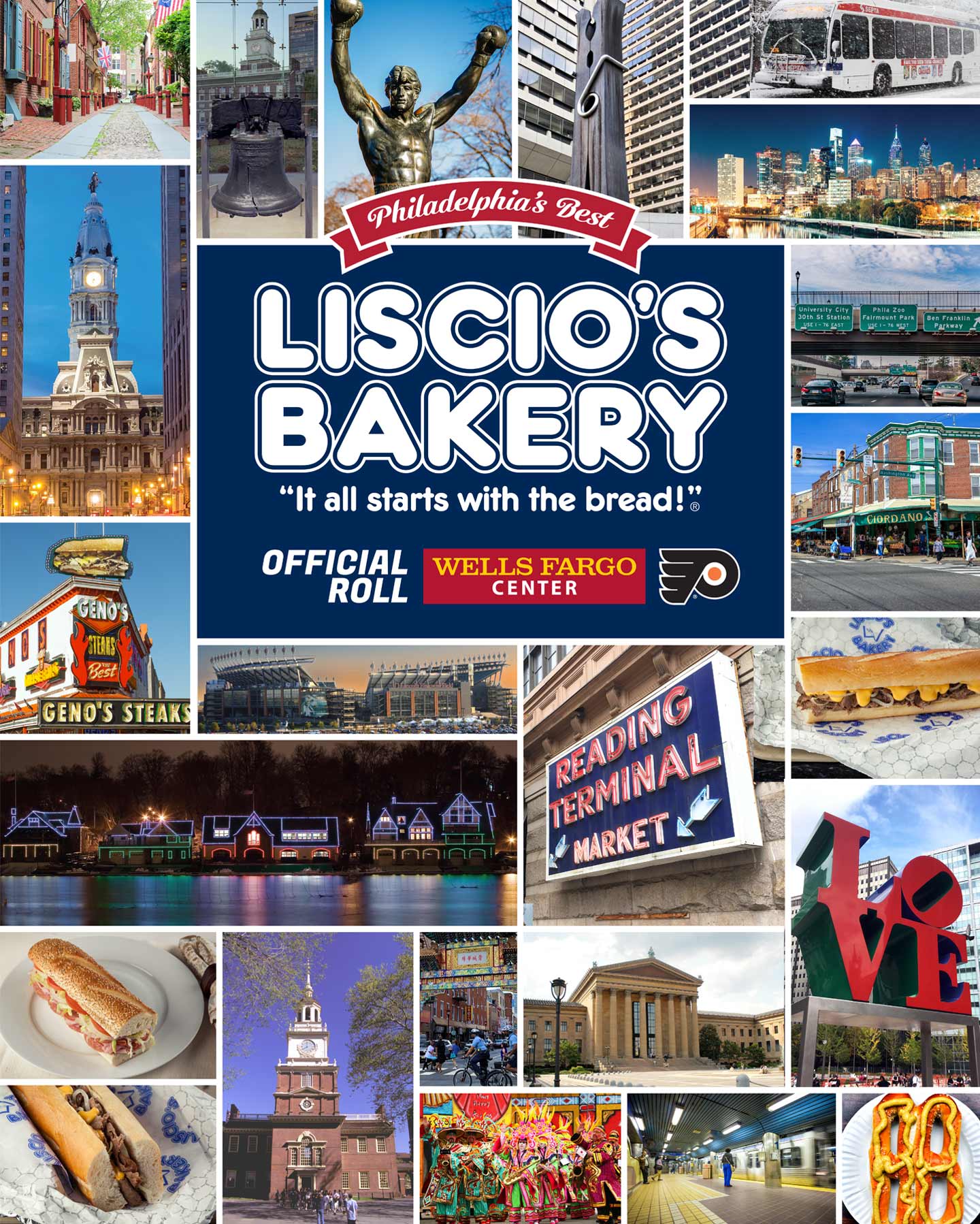 Note: All orders MUST be called in before 7 p.m. – Adjustments until 9 p.m. – Specialty items need (1) additional day's notice.
"It All Starts with the Bread!"®
For over 20 years, Liscio's Bakery has been baking breads, rolls, pastries and cakes with unmatched quality and unbeatable flavor. In addition to our hearth-baked breads and rolls, we also provide a wide variety of desserts to restaurants, retail outlets, country clubs and the area's best sandwich shops! Liscio's Bakery is still a family-run business, and we still strive every day for the same quality, consistency and enthusiasm that was used to bake our very first loaf of bread.
Watch Our Segment from Growing Greater Philadelphia